Meet our Team
We are a group of passionate traders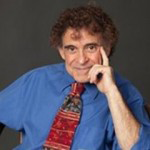 Jake Bernstein
Started trading in 1968
Jake is an internationally recognized futures analyst, trader and author. He has written more than 41 books, numerous research studies and newsletters on futures trading, stock trading, trader psychology & economic forecasting.
Jake started trading in 1968 and has been publishing his Weekly Futures Trading Letter continuously since 1972.
He has also appeared frequently on radio and television throughout the US and Canada on shows including Wall Street Week, CNBC, JagFN and WebTV. Jake has lectured extensively in the US, Canada, Europe, and Asia on his pioneering technical, seasonal, and cyclical methodologies including Key-Date Seasonal Analysis, MA Channel Method, 30-Minute Breakout, MOM/MA, and Daily Sentiment Index.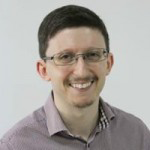 Elliott Bernstein
Over 15 years of market experience
Elliott has over 15 years of market experience, with a strong focus on emerging sectors, China and APAC region equities, and technical trading methods. With two books and dozens of articles on related topics, he specializes in clear and easy-to-read analyses of timely market questions.
Elliott is a technology enthusiast and also acts as the webmaster and community manager for 2Chimps.net. He has traveled and lived abroad extensively, and with nearly a decade spent between Beijing and Shanghai, he is fluent in Mandarin Chinese.
希望大家经常来访问2Chimps!
.
Chris Moody
Over 15 years' experience as a professional trader.
Chris has become a leading expert at coding advanced trading indicators that allow traders to make efficient decisions.  He is highly-skilled at creating trading strategies that give other traders the ability to know the exact statistical probabilities of their trading systems. 
His partnership with Jake en Elliot Bernstein is a perfect fit, because along his trading journey he realized that a defining characteristic of professional traders is they know the exact statistical probabilities of the trades they take. While retail traders typically trade discretionary methodologies and do not know the statistical probabilities of the systems they trade.
He is extremely excited to take Jake Bernstein's decades of experience of consistently creating the best performing trading systems in history.  Until today many of Jake's trading systems were only accessible by billion dollar institutions, major hedge funds, and Jake himself.  
Chris will be hosting weekly live sessions where he will take the knowledge and expertise he has learned from his current mentor Jake Bernstein, and reveal and teach for the first time ever to retail traders, several of Jake's legendary trading systems, and the methodologies Jake used to create them.
Don't Be Shy. Get In Touch.
If you are interested in working together, send us an e-mail and we will get back to you as soon as we can!
Think Create Test Trade.LLC DBA JakesTradingStrategies.com want to ensure you understand that futures, options, and spot currency trading have large potential rewards, but also large potential risk. You must be aware of the risks and be willing to accept them in order to invest in the futures and options markets. Don't trade with money you can't afford to lose. This website is neither a solicitation nor an offer to buy/sell futures or options.